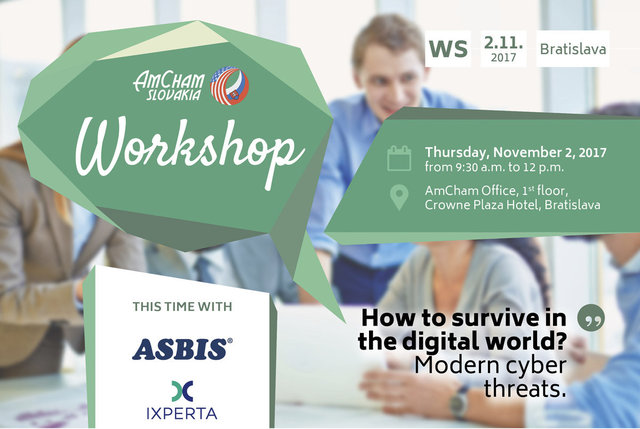 on "How to survive in the digital world? Modern cyber threats."
This workshop will mainly be about the trends in cyber threats of corporate environment as well as the introduction of risks and effective countermeasures with focus on security ecosystem architecture.

We would like to share our professional experience with you on the following topics:

What are the risks from the user's point of view - mobile phones and associated threats.

How to secure data while traveling and secure access to the corporate network?

What's happening on the background of email communication?

Risks of social networks and social engineering.

How to verify the security of my network?

Speakers
Miroslav Lukáč, Senior Solution Consultant, ASBIS SK
Filip Fiala, InfraSec leader, IXPERTA