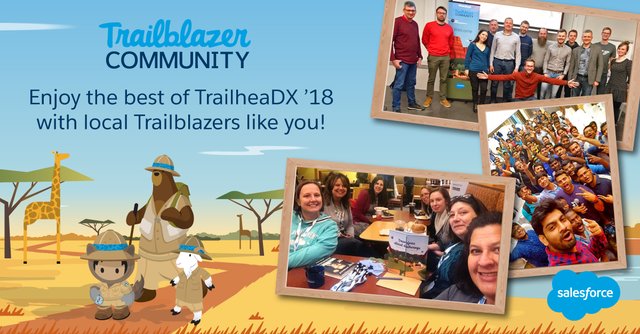 TrailheaDX is your destination to learn, network, have fun and give back. Meet other makers, learn about the latest updates, and blaze your trail!
CassaCloud is excited to bring the best in TrailheaDX content and fun to our local community. Please join us for an exciting event where you'll learn about the top highlights and announcements from TrailheaDX '18. You'll have the opportunity to network, connect with local experts like yourself, and to have a great time!
We call it: TrailheaDX Global Gatherings.
To register for this free event,
http://cassacloud.com/trailheadx-2018/
Contact person:
maros.sitko@cassacloud.com
Information and content contained in this section of the website is managed by AmCham Member Companies. AmCham Slovakia shall not be held liable for any inaccuracies.