organized by QSI International School of Bratislava.
Info Sessions on the QSI Academic Program, the IB & AP Programs, University Counseling & Placement, the Activity & Athletic programs, the FREE Bus program...and much, much more!
More information:
https://docs.google.com/forms/d/e/1FAIpQLSdt0N8Kzqj9qopEwupirMbjiw7tvP02P_sRYAPWRQAxzpIkmg/viewform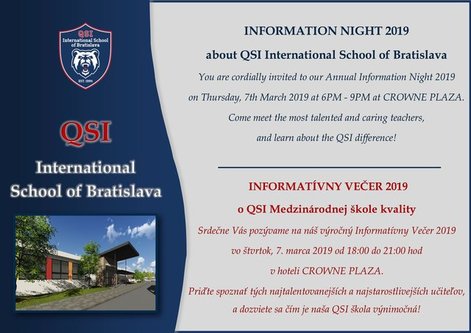 Information and content contained in this section of the website is managed by AmCham Member Companies. AmCham Slovakia shall not be held liable for any inaccuracies.