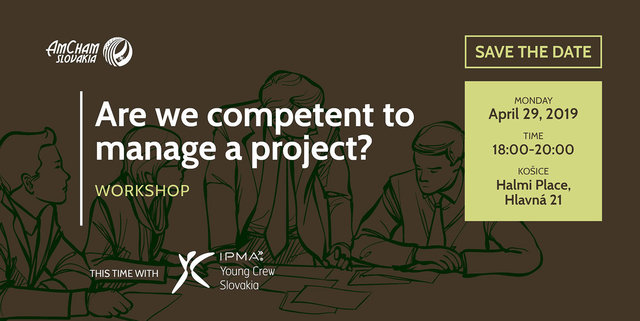 on "The most common pitfalls of project management", powered by IPMA Young Crew Slovakia.
If you are an individual wanting to improve your competences as project manager, programme manager, or portfolio manager, or as trainer, consultant or coach, you have to know what your weakness is and where to start.
The IPMA Individual Competence Baseline 4th Version (ICB4) delivers a comprehensive inventory of competences for individuals to use in career development, certification, training, education, consulting, research, and more. During workshop we would like to lead you through self-reflection and understanding what project management and management itself is really about. 
Are we competent to manage a project? 
What does it mean to be competent?
Do we have right people on right places in our organization?
How to build a training plan for development?
Why avocado?
What to focus on when selecting candidates for job?
Is your project methodology complex enough?

Speaker
Marek Demčák, LEAN Coach, board member of Slovak Project Management Association and founder of IPMA Young Crew Slovakia 
Only registered users are allowed to sign up for events. Fill in your e-mail and password



Don't have an account yet? Fill in your data, confirm registration and log in to sign up.


Add event to your calendar
iCal format (ICS), can be opened in various calendar programs, ie. Microsoft Outlook.
Add to calendar
Attendees
This list contains only participants registered online, not by email or phone.
Viktoria Margitova
Promiseo s.r.o.
,
Marketing