AmCham Slovakia will soon publish the 17th edition of its annual "Directory of Members" yearbook.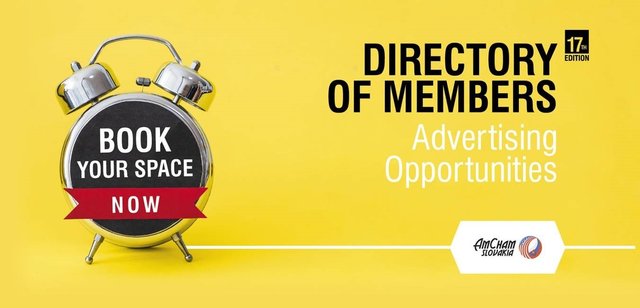 This publication will be distributed to all AmCham members, to other AmChams worldwide, all Slovak ministries and governmental institutions, and to other representatives of the business and diplomatic community in Slovakia.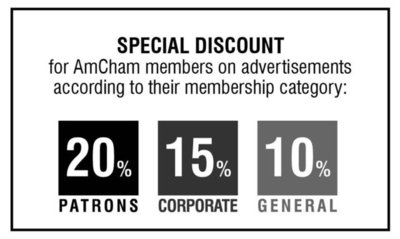 ADVERTISING OPPORTUNITIES
Prices are excluding VAT and membership discounts!

For more information contact AmCham office at 02/5464 0534 or by e-mail patrik@amcham.sk