AmCham Slovakia has many exciting activities planned for its members in 2017! We would like to encourage you to get engaged in our advocacy efforts, attend our diverse events and make use of all the networking opportunities in order to maximize the benefits of your membership!
As we have done for the past seven years, AmCham Slovakia has identified a particular theme on which to focus its vast array of events and advocacy efforts.

With this mail, in addition to highlighting AmCham's Policy and Advocacy achievements in 2016, AmCham would like to introduce: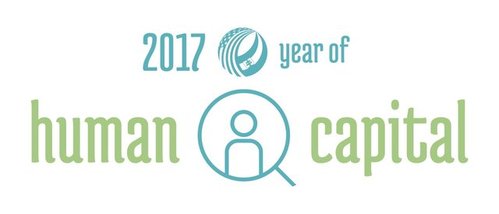 During AmCham's "2017 Year of Human Capital", we are committed to addressing two main pillars – education and labor/employment issues – tackling the lack of qualified workforce as the main concern for a wide range of our members in 2017.


Education – we strive to continue in an active dialogue with the Ministry of Education in order to undertake systematic and legislative changes within the highly-anticipated Reform of the Slovak Education System. Our primary goal is to systematically bridge the educational institutions with the business community to foster the exchange of know-how and enhance the preparedness of the graduates entering the job market.
Labor/Employment - in order to focus our policy activities on short-term fixes on the job market, in 2017 we are taking an active approach with the Employment and Social Affairs Committee (ESAC) as one of the principal policy platforms for active dialogue with the Ministry of Labor and other relevant stakeholders. Primarily, we seek to improve the legislative conditions for the business community in creating more flexible and responsive forms of employment as well as easing the bureaucratic process of employing foreigners from countries outside the European Union.
We invite you to join our advocacy activities to help us be even more successful as we will continue to serve on your behalf as one of the main voices of the business community in the upcoming year.